Freight Lift
Freight Lift
---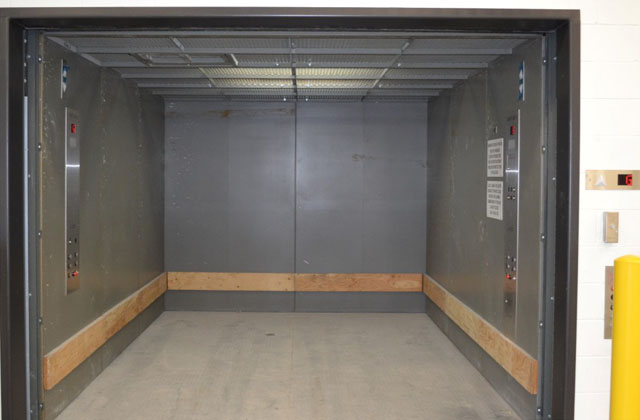 Freight Lift
Mighty Series of Elevators is introduced to cater to the Vertical Travel Needs of the Goods in various Industries. The Elevators in this series are built to provide robust Vertical transport, energy efficiency, faster travel and higher uptime. These Lifts may be used to carry various type of Material like Raw material or Finished Goods in Various types of Environments.


The Mighty series comes with a plenty of Features and options both for the interiors as well as for the various fixtures which results in improved performance. This Series come equipped with Quality parts which increase the life and reduce the down time.

Suitable for

Height: Up to 60 M
Travel Speeds: 0.32 Mps / 0.65 Mps / 1.00 Mps
Carrying Capacity: Up to 5000 Kgs

Features

Geared Traction Machine
VVVF DRIVE
Control Panel
Modern Fittings


Geared Traction Machine:

We use precision made geared traction machines to serve the lift industry. These machines use AC induction Motor and Worm Wheel Reduction Gear Box. These Machines are made for Long life and durability. The High Quality Lubricant used to increase the Life of the Machine.

VVVF Drive:

The VVVF Drive used in the Elevator Results in Smooth Start and Smooth Stop of the Elevator ensuring comfortable feeling. This drive also helps reduce power consumption up to 30% and also increases the life of the Equipment.

Control Panel:

The Down Collective Control Panel uses logic to collect the Passenger while travelling in the down direction thereby reducing power consumption and waiting time. The Controller along with VVVF Drives reduces power consumption and also saves time.

Modern Fittings:

This Series of Elevator is fitted with Flat Panel LED lights in the Cabin, Modern Push Buttons, and Scrolling Dot Matrix Led indicator for Direction, Seven Segment Position Indicators.


Send Enquiry
---